Thanks to Priscilla for capturing the Norman Rockwell-ish shot of Elijah, Benjamin, Mary and me. : ) These pictures make me laugh every time I see them, so of course I decided to share them with you all. From our crazy family to yours:  Have a Wonderful Weekend!!
Oh yes, and I wanted to let you know about a new website I am super excited about! From time to time, I get e-mails from individuals curious about Orthodoxy, specifically about my familys' (including my parents, grandparents, my brother and sister-in-law, and close friends from college)  conversion to Orthodox Christianity from Evangelicalism. In the past I published my conversion story on-line (read it HERE); I then went on and wrote a book about it (find it HERE), my dad and mom started an Orthodox Christian internet radio station called, ANCIENT FAITH RADIO - so we are, obviously, very happy with the difficult decision (change can be tough…and incredibly enlightening, life altering, fulfilling) we made to join the Church over a decade ago. Now I am pleased to point you in the direction of a wonderful new resource created by Father John Peck designed to introduce Orthodox Christianity to inquirers from ANY background. The site is called, Journey to Orthodoxy and it contains all kinds of conversion stories and information on the Theology, Tradition and history of the Orthodox Christian Church in one convenient location! Please check it out and share it with others!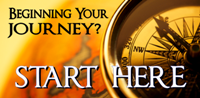 Find out HERE how to add this image (which connects readers to the "Journey to Orthodoxy" site)  to your own site's sidebar!
 Peace and so much love to you!
Molly